Lost Lake Presents Burning Sister with support from Never Kenezzard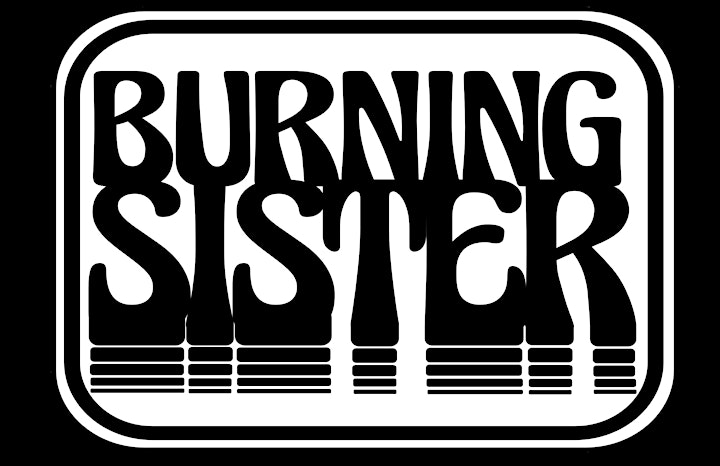 Formed in 2018, Burning Sister is a three-piece hailing from Denver, CO consisting of Steve (bass/vox), Drake (guitars), and Alison (drums). The trio is heavily influenced by 70s rock/metal, psychedelia, acid rock, 90s noise rock/trance rock, and doom which they simply refer to as MILE HIGH DOWNER ROCK.
The band released the 'Burning Sister' EP in December of 2020 to positive reviews in the underground heavy rock scene. Cave Dweller Music has commented, "What makes the band special is the way that they manage to simultaneously be depressive and upbeat, heavy and light, engaging and relaxing. This is a band that defies dichotomy, that says that opposites can truly attract and in doing so create something mesmerizing and memorable. Aside from that their biggest draw card is the truckloads of groove that the band have on offer."
Burning Sister is currently playing shows and are in the process of writing and recording a full-length album.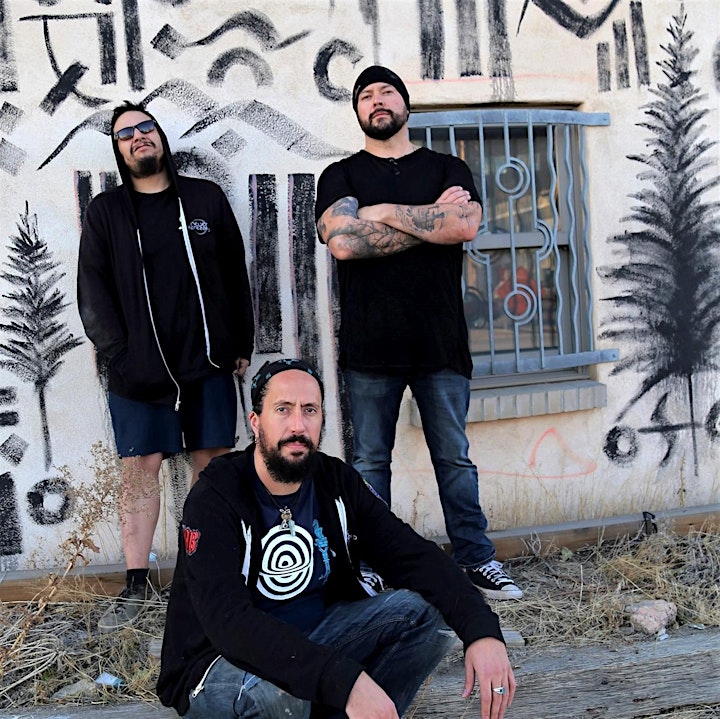 Never Kenezzard is a three piece band hailing from Denver Colorado. The group formed in November of 2014 and began feverishly performing shows along the front range a short time later. Joining an already saturated music scene in Denver, Never Kenezzard was on a mission to float above the norm. Audiences were met with a new sound that was intense, heavy, melodic and unpredictable. They quickly began making a name for themselves around the state, and beyond. The band has maintained a steady schedule of live performance at a spectrum of venues along side local and touring metal/thrash/hardcore/doom groups since their inception. Upon hearing the group, one can catch a smattering of influences such as: Queens of the Stone Age, The Dillinger Escape Plan, Black Sabbath, Nirvana, The Mars Volta, Secret Chiefs 3, Meshuggah, and oh so many more. One thing is for certain is that Never Kenezzard is not easily defined. They sound like themselves. Never Kenezzard is Ryan Peru (Guitar/Vocals/Electronics) Don White (Bass) and Jason Starkey (Drums/ Backing Vocals).

We are committed to following all applicable guidance under the Colorado's Re-opening guidance for restaurants. Don't forget your mask!

ALL SALES ARE FINAL. Review your order carefully, there are no refunds for any reason. No tickets are mailed to you, your name will be on the will call list night of show. Night of show (1) bring a valid government issued ID and (2) print your confirmation or show your electronic confirmation e-mail. Tickets may be transferred by providing your receipt for another person to provide at the door.

To transfer your ticket: Please provide the person who will be using your tickets with your electronic receipt (electronic or printed). They will need to show it at the door the night of show. This will be honored as long as no one else has checked in using a duplicate electronic receipt.

Venue Information:
Lost Lake
3602 E. Colfax Ave.

Denver, CO, 80206